Information about APS Pallethandel BV Rotterdam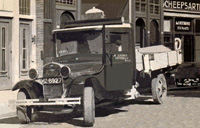 APS Pallethandel BV Rotterdam (The Netherlands) is a company with its roots in the transport sector. In the years before the second world war, grandfather en father Spelman were already involved in transporting all kinds of cargo, at that time without using pallets. Transported goods were placed in the car by hand, making it a labour-intensive process.
In the fifties they began to use wooden boards to store and transfer different goods. This saved hours of work and lead to the idea of starting a company specialised in trading pallets.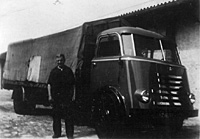 APS Pallethandel BV can rapidly deliver any type of pallet, new, recycled, wood, plastic, etc.
We also deliver quickly Heat Treatment pallets according to the ISPM no. 15 norm, including certificates.
All kinds of pallets like euro pallets, block pallets, wooden pallets, CP pallets, harbour pallets, storage pallets, collars, plastic pallets, gitterboxes, and so on, are available, if necessary, on the day of ordering.
Customer service is our main concern, we check all our pallets carefully and repair them if necessary.We deliver through all of The Netherlands, Belgium,Germany and the UK. We can pick up your redundant pallets, both intact and damaged ones, for which we will offer you a fair price.
APS PALLETHANDEL BV BEST QUALITY, BEST SERVICE, COMPETITIVE PRICES