All kind of pallets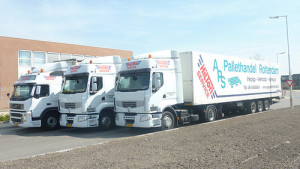 APS Pallethandel BV Rotterdam is a company with its roots in the transport sector starting in the forties of the last century. We purchase, rent and sell all kinds of pallets, including new and recycled ones in the Netherlands, Belgium, Germany and the UK. If necessary, on the day of ordering.
We deliver all kind of pallets, for example:
Europallets
CP Pallets
Block pallets
Plastic pallets
Expendable pallets
Ordering pallets
On this site you will find a clear overview of our pallets and our services. We purchase and sell pallets. You can request a quote or check our current offers, click here.
APS Pallethandel BV Rotterdam can rapidly deliver any type of pallet, new, recycled, wood or plastic. We can also pick up your redundant pallets. Phone (+31 (0)6 54908684) or mail us for pallets.